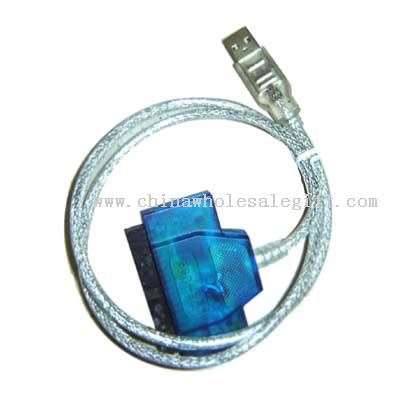 The cable I have is the one shown above. It also has a power adapter that you plug into 4-pin port of an IDE Hard drive in order to turn it on.
Anyway, my problem is that for some reason, this cable won't work with my 56GB Maxtor IDE HDD :\ . It's a plug and play device, meaning it shouldn't require any drivers unless using it on Windows 98 or 2000. Both this cable and my Maxtor drive works on computer, as I used to have the Maxtor drive as a slave drive but replaced it with my 74GB Hitachi IDE, which worked with the above USB to IDE cable.
When I connect my Maxtor drive using the cable to my computer, Windows XP detects it as a USB Mass Storage device but it tells me that an error occurred during installation
. I checked the Device Manager list, and it didn't install the drivers for USB Mass Storage. I checked Disk Management, and there weren't any extra disk drives listed.
Does anyone know how I can fix my problem?
_________________
No Dine. No Knox. No Fair.